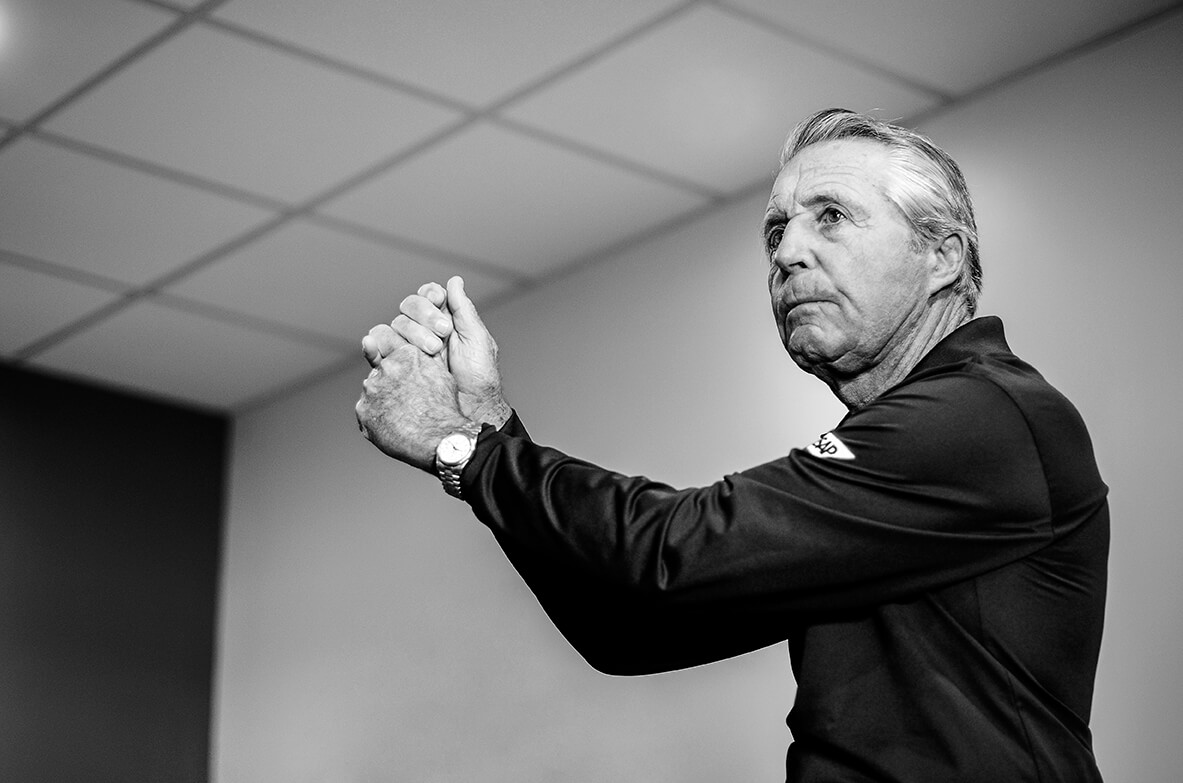 A legend visits aspiring legends
2017/02/10
Nine time major winner, Gary Player surprised the first intake of young pro golfers by literally "dropping in" at the World of Golf the day after the 2016 Nedbank Golf Challenge.
The golfers who were on a week-long "boot camp" at one of the world's finest practise facilitites were delighted when the Black Knight helicoptered in to spend two hours with them.
The professionals were stringently selected for the first ever elite squad and all the participants in the first "Sunshine Tour Gary Player Class of 2017" were amazed at the attention to detail from the MoreCorp team.
"We were honoured to have Gary share his massive knowledge, charm and advice with the first intake of what will be an annual experience for young up-and-coming pro's on tour." said Sunshine Tour commissioner Selwyn Nathan.
They were practicing at the Gary Player Golf Experience at the Woodmead range when the 81 year-old legend not only demonstrated his big heart with some great advice but also his physical strength by holding two clubs between two fingers. Not one of the pro's, most of them 60 years younger than Gary, could achieve the feat!
The six day long boot camp had the players fitted by highly qualified The Pro Shop's XactFit staff, from driver shafts through to the lies of their putters and most of them saw an immediate improvement in ball striking.
South Africa's top rules official Theo Manyama coached the young men on the rules and it's various scenarios and it was clear that these sessions were invaluable to them on so many levels.
Sports psychologists, media and public speaking coaches, a former US PGA and European Tour player and nutritionists were all roped in to provide the players with a wide array of knowledge, information and
comments ranged from: "Just to have met Gary Player was incredible!" to "This has been one of the best weeks of my professional life" to "I know that in 20 years from now, some of what I've learnt will be ingrained in me and the way I behave and play."
The next boot camp is scheduled for the first half of 2017 and planning is already in an advanced state.