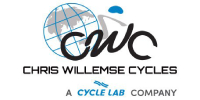 ---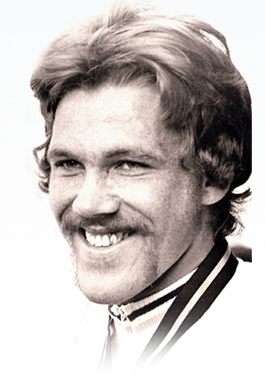 The Early Days…
Chris Willemse Senior, former Springbok and National Cycling Champion, started his own cycle shop way back in July 1977 in Paarl. Known for having a bit of a "short fuse" back in the days, Chris was fired by his French boss at Peugeot Cycles after punching him during a sales meeting.
He left Peugeot on the 19th June and moved back to Cape Town where he started CWCycles after getting a site in Paarl.
Business was good and after expanding to further branches in the Cape Town CBD, Bellville, Claremont and Wynberg, he was approached by Tollgate Holdings who purchased his group of stores.
After 11 months had passed, Chris bought back his group of stores, where he decided to only keep one branch.
Chris Senior then became the youngest person in South Africa to ever take the position of Vice President of Cycling South Africa and also became the Chairman of the Bellville Sport Federation. In 1994, he wanted to become Ward Councillor of Bellville and successfully won the post against the existing Bellville Mayor.
Chris climbed the political ladder quickly and soon was elected to the Executive Committee, but decided that he preferred bicycle wheels rather than the wheels of justice and did not stand for another term following the 1999 elections.
A little more about our cycle history…
Chris Senior is, still today, the only cyclist in South Africa that has won all three divisions of the SA Road Race (Elite, Junior and Scholar).
He was also the person who personally introduced many international cycling champions to South Africa for the first time, which include:
Eddy Merckx(Belgian) – Five time winner of the Tour de France and Giro d'Italia, four time winner of the World Championship and holder of the World Hour Record (Longest distance cycled in one hour). A marvel of cycling who is known as the greatest cyclist of all time!
Patrick Sercu(Belgian) – Olympic Gold Medallist (Track Cycling – 1964, Tokyo), recorder holder for the most six-day track event wins and two time World Champion where he dominated his rivals with his strong sprinting ability.
Francesco Moser(Italian) – Former World Champion and Giro d'Italia winner, and one of the dominant cyclists in the mid-1970's to the early-1980's.
Mario Cipollini(Italian) – Former World Cycling Champion, winner of 191 international cycling events in total and known as one of the best sprinters of his generation.
Jan Ullrich(German) – Former World Champion, very first German to win the Tour de France and Gold & Silver Medallist during the 2000 Summer Olympics in Sydney.
Chris Senior is also the person who arranged the very first Cycling Street Mile in the world, the International Tri-Nation Track Event and the three-day International Track Event at the Bellville Velodrome.
CWC going into cyberspace…
Chris Willemse Junior, also a former winner of the South African and African Cycling Championships and finishing third in the B World Championships 4000m Pursuit, decided to join the family business in the Mid-2000's.
This is when Junior took CWC into cyberspace (At our early Tygervalley store), creating the very first online cycling store in SA. Starting off by trading only a few components online, Chris' success exploded and we had to immediately expand to a much larger 1800m2 store at Willowbridge North.
Today, CWC has the biggest online cycling goods store in the Southern Hemisphere.
Our CWC family…
CWC is a real family business. Chris Senior's wife, Dalene, is working in the office; Annerika, the oldest child, is in control of the newsletters, online matters and also involved with arranging events, while her husband, Jaco, controls all incoming and outgoing of stock and orders.
Melanie, the youngest daughter, runs CWC's marketing campaigns and is also in charge of the apparel department.
As of today, CWC has 22 talented, committed and hard-working staff that works at the store, making sure you get the very best service and goods delivered to you.
And we're still growing!