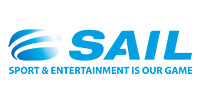 MoreCorp has invested in SAIL, one of the South Africa's leading sport and entertainment rights commercialisation companies.
The company has a diverse impact on sport in the country, and works with clients to build their brands, develop strategies and engage consumers. They specialise in creating unique large-scale sporting events, offering personalised hosting opportunities at these events, selling and managing sponsorships, running digital advertising, and creating licensed merchandise. Their services include the following:
Event creation and management
Hospitality
Golf Tournaments and events
Property Ownership
Rights creation, representation and sales
Licensing
Our investment in SAIL is an investment in a major role player in the industry. The business has long standing working relationships with a vast number of major sport and corporate brands, rights holders, broadcasters, cities as well as government institutions.