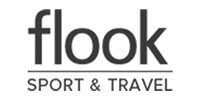 South Africans are sport-crazy and lifestyle-orientated. We spend the entire year outdoors – participating in, or attending sporting events, taking weekend breaks – and we like to look sharp while doing them.
And who doesn't like a good deal? Or the feeling of being part of a select audience with benefits like half-price golf rounds, stylish weekend getaway destinations and discounted apparel, equipment and accessories.
We've created a sustainable online platform that combines traditional e-commerce, flash sales and daily deals to deliver the best possible prices on exclusive brands.
All available exclusively to Flook members, who sign up (for free) to our offers delivered daily straight to your inbox.