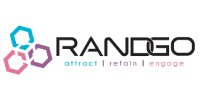 We ARE market leading specialists in Attraction, Retention and Engagement solutions. We ARE passionate about rewards, benefits, incentivisation, and value-adds that deliver increased engagement, drive behaviour change, and build loyalty.
We help you identify your business challenges and deliver tailored omnichannel solutions that match your business needs and ambitions. We partner with you to optimise your relationships with key stakeholders and enhance your value proposition so that you can differentiate your brand in the market.
Through our solutions you're able to attract new employees and customers, and add value to existing ones by giving them access to personalised solutions that excite and engage them. Because we're more than just a benefit provider you get more than rewards and savings. You get meaningful, customisable end-to-end solutions that are agile enough to evolve and adapt to your unique needs.
With over a decade of experience and a team of industry experts, we ARE ready to create the perfect solution for you and your business.