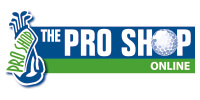 Since launching the first large-format, off-course speciality golf store in South Africa, The Pro Shop has grown into the region's premier golf store with a total of 15 locations (nine company owned and five franchised), a retail property portfolio of over 140 000 sq. ft. and a market share just short of 50%.
Our stores represent all major golfing brands and support our customers' golfing journey by providing the widest product range at competitive prices. Beginners, social golfers and even golfing enthusiasts can learn from our highly trained staff.
We are golfers ourselves, so we know that the right equipment is essential to a good game. You will be able to find X-Act fit consultants in every pro shop, who are trained to advise on the right equipment for you. With no brand preference, they will recommend clubs based on your needs and accurately fit mid to high handicapped golfers with razor-sharp accuracy. Professionals and low handicap golfers have access to internationally trained Master Fitters, who have learnt from the best of the best in international pro golf.